So what do our wounds have to do with Israel?
One of the main words in Hebrew translated as "wound" is derived from the root PGA (פגע). Another Hebrew word derived from this root is intercession (הפגעה). I know there is no semantic connection in English, but the Hebrew makes it clear and inspiring!
I intercede best for people who are wounded in a similar manner to my past wounds, under one condition: that I allow God to touch that wound and heal it. If I don't, if my wound keeps bleeding and I choose to sulk in it or wait passively for someone else to do something, I only end up wounding others. Only when I allow His blood to soothe my bleeding (mostly through repentance and forgiveness), I can efficiently stand between Him and a wounded person, a wounded group, even a wounded nation.
Do you see your wounds as a calling for intercession? 
Are you allowing God to touch your wounds with His blood? Or do you continue to bleed and thus wound others? Do you realize your wounds and suffering are God's way to train you, so that you can stand in the gap between Him and others who suffer but do not approach Him?
If Israel is on your heart, if you committed much of your walk with God to stand with her, it is crucial that you understand how your wounds should be woven into your intercession on our behalf. Without it, you won't be able to be a real Ruth in any area of your life that still bleeds.
You may be hurting for a lost child. If so, every time you pray for this beloved child, please remember the lost children of Israel. Tap into God's pain in that area, fellowship with Him by getting to know His heart concerning this wound, look for specific promises in His Word that claim the restoration of this kind of wound, and start shooting these promises as arrows towards the target. You see, in Hebrew, shooting darts towards the target is also derived from the same root – PGA.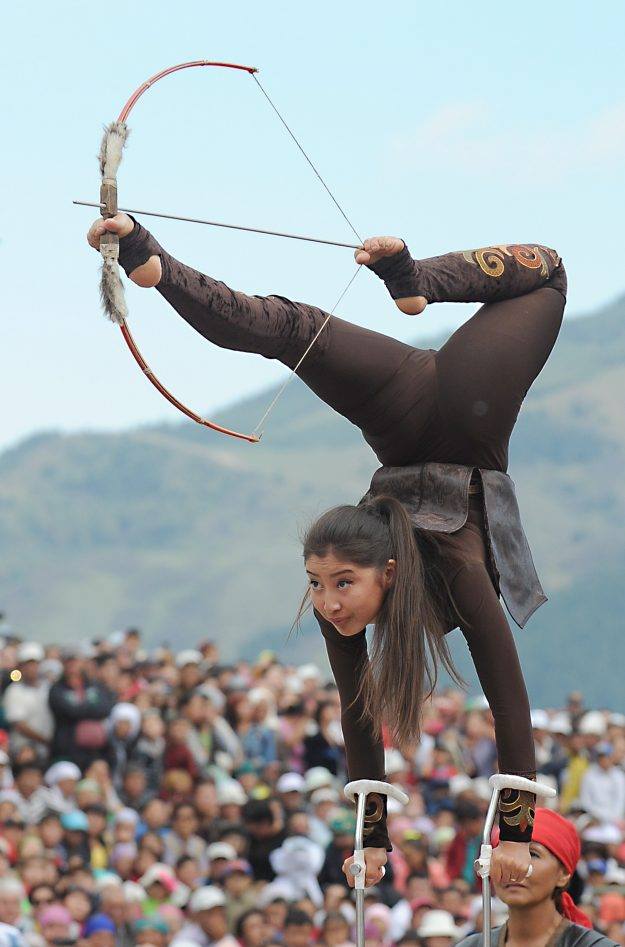 The Lord may have written your life story with plenty of arrows in your quiver. You may feel handicapped and unable to stand in the gap, while the truth is that you are called to shoot God's Word towards the target so that you can get healed, not after.
And maybe your wound is a chronic depression or a broken marriage, or a long battle with addiction. Do you focus on your suffering, or can you allow God to show you how He suffers in a similar way because of what is happening to His nation?
Is your wound a result of injustice inflicted upon you? Than use it as a point of reference in your prayers for the corruption and oppression taking place in Israel, and the injustice inflicted upon us by the UN and the nations. Take God's promises to establish righteousness in the Land, and shoot it as arrows on your behalf and on ours. This is how your wound – PGiAh, will become an arrow that hits (PoGeA) the target and intercedes (maPhGiA) for Israel.
Those Who Bless the Seed of Abraham Will Be Blessed
Yes, true. But blessed how? Does it mean constant abundance? Zero struggles? And what if the kind of blessing God chose for you is to fellowship with that part in His heart that aches for Israel? That invests in her and pours love on her, just to be ignored and rejected? Will you still consider it a blessing?
Orpah and Ruth started the same journey with Naomi, assisting her on her road back home and to her God. But somewhere down the road Orpah (means "neck") goes back to her comfort zone and out of the story. Ruth (meaning "friendship") chooses to stay. Her amazing statement of faithfulness (Ruth 1:16-17) says among other things: "I am behind you and alongside you, to let you determine the pace and direction".
What touches me most is Ruth's request: "Entreat me not to leave you…" An inaccurate translation, I must say. The Hebrew is so rich here, as Ruth actually begs Naomi: "Do not wound (tiPhGAee) me to leave you…"
Has one of your wounds been caused by Israel. If so, will you please share it with me, as I would like to hear it and ask you to forgive us for being so ignorant. Many Gentiles love us, and are even willing to die for us, but our nation rejects them or ignores their investment in us or misuses it. If this is your case, may I ask you: how did you deal with this wound? Are you able to repeat Ruth's words and stay with us even though we wound you to the point we make you want to leave?
Please realize that in many ways we treat God the same way we treat those who love us. We may be aware of the fact that He is in the story, just like Naomi knew Boaz, the one who can redeem her, is in town. But like her – we may not want any direct relationship with Him since He had inflicted so much suffering upon us.
Many lovers of Israel have experienced that kind of rejection. They wanted us to enjoy the programs that work for them, to move forward in their pace, to adopt their terminology, but in the long run – it did not work, and down the road it gave birth to much disappointment on both sides.
If This is Your Case, Let Me Ask You…
Is it Israel that you love, or the God of Israel? Sounds the same, but it's not. If your eyes are fixed on Israel, if you are fascinated with our wits, brains, victories, culture – we will disappoint you somewhere down the road. And you may even get tired of us. However, if it is the God of Israel you set your eyes upon, than our slow pace and low numbers in salvation and miracles taking place, as well as the fact that all the programs you may have tried to bring here don't really work as they do in your culture – will not break your heart neither cause you to distance from us. To the contrary, it will urge you to get faster into God's bosom, in order to figure out how He sees it and how He wants you to fellowship with Him in that wound.
Will You?
Will you allow God to enrich your prayers for Israel by looking at your bleeding spots as a calling for intercession?